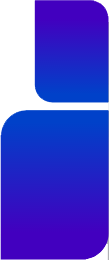 AIM Institute of Health & Sciences accepts applications from all students who meet the entry requirements published in the course information. Applications are accepted on a first come, first served basis but if a course is full, you will be offered a place in a course starting at a later date.
To apply to enrol in a course, you must complete an Enrolment Form, which is available below, by contacting us directly or through your agent. If you are applying for a course that has entry requirements you will also need to provide the necessary evidence such as verified copies of qualifications, identification including your passport, schooling and evidence of English Language level (within the last 2 years) such as IELTS. If you are applying for Credit you should indicate this on your enrolment and supply certified copies of your transcripts so we can assess your application for Credit. See the section on Credits in the Student Handbook.
Once you have completed your enrolment form and gathered all the necessary evidence, send it to enrolments@aiminstitute.edu.au You will be contacted to let you know the status of your enrolment and to confirm your details. If we require any further details from you, you may be required to attend an interview. Details of the interview will be provided at this stage. Upon approval of your enrolment, you will be sent further information about the next steps, payment arrangements and how you can get started in your course.