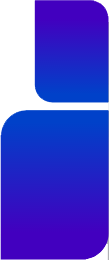 AIM Institute of Health & Sciences brings students and staff together to promote the health and wellbeing of our community. As a health promoting college AIM Institute of Health & Sciences embeds health in the everyday business through its education, community engagement and organisational culture to support our students, staff and the broader community.
Below is a directory of support services available to you.
BEYOND BLUE
Anyone can call Beyond Blue for immediate support with any problems or concerns via telephone 24/7.
1300 22 4636 24
https://www.beyondblue.org.au/
DEPARTMENT OF SOCIAL SERVICES
A confidential national helpline for anyone in Australia who has experienced or been affected by sexual assault, domestic or family violence, and their non-offending supporters.
1800 737 732
https://www.rape-dvservices.org.au/
EMERGENCY 000
Police, Ambulance and Fire Service 24 hour emergency number. Dial and request the appropriate service
Dial 000
LEGAL AID HELPLINE
Free and confidential legal advice on your rights at work. Also assists with most legal issues including family separation, tenants and landlords, employment, neighbourhood disputes.
02 6243 3471
http://www.legalaidact.org.au/
REACH OUT
Reach Out is a web - based service that inspires young people to help themselves through tough times, and find ways to boost their own mental health and wellbeing. Their aim is to improve young people's mental health and wellbeing by building skills and providing information, support and referrals in ways they know work for young people.
http://www.reachout.com.au/
FAIR WORK AUSTRALIA
Fair Work Australia is the national workplace relations tribunal. It is an independent body with power to carry out a range of functions relating to minimum wages, employment conditions, termination of employment and other workplace matters.
1300 799 675
http://www.fwa.gov.au/index.cfm
*Don't hesitate. To call any of staff member of AIM Institute and we will assist you in an any way we can